PINE NEEDLE CREATIONS​ ​​
Pine Needle Creations by Sheri
It is raining here today in McKenzie Bridge, and since my "other "job is a self employed landscaper, I think it is a good day to work on a basket that I started last week.
This one is in the series "New Beginnings" but I have decided to work on something larger. Not a "Small Treasure", but hopefully a larger one!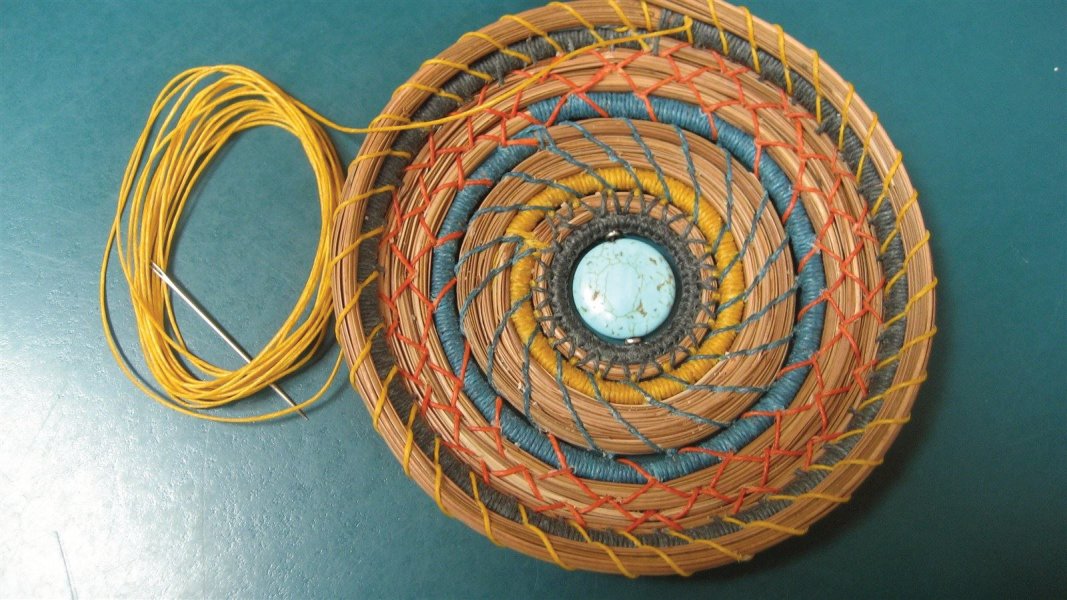 I am not sure about the yellow?
My baskets are not for your daily use. By that I mean I probably will not collect my vegetables in it. My purpose in making baskets is a form of expression.
 Baskets  have changed in that way. Without that shift from an everyday necessity to an art form, we would not have the variety and techniques we have today.
So, what is a basket, a functional piece or a piece of art?
Sheri
This is a piece I just started. It is another "New Beginnings, Small Treasure" basket. This line started after the fire at the Holiday Farm Resort April 2nd, when all of my art from the previous year burned. This IS a new beginning, of both myself, and my art and I have a lot more to come!
 I think it may be time to leave the "Small Treasures" behind and work on some larger treasures. If you would like to see the picture more clearly, please click on it .
/