PINE NEEDLE CREATIONS​ ​​
Pine Needle Creations by Sheri
      "Swirl"
 I recently sold this piece "Swirl" at The New Zone Gallery in Eugene, OR. I emailed the woman who purchase it to thank her for choosing my work  among so many amazing pieces. This is the response I received.
http://sheripineneedles.blogspot.com/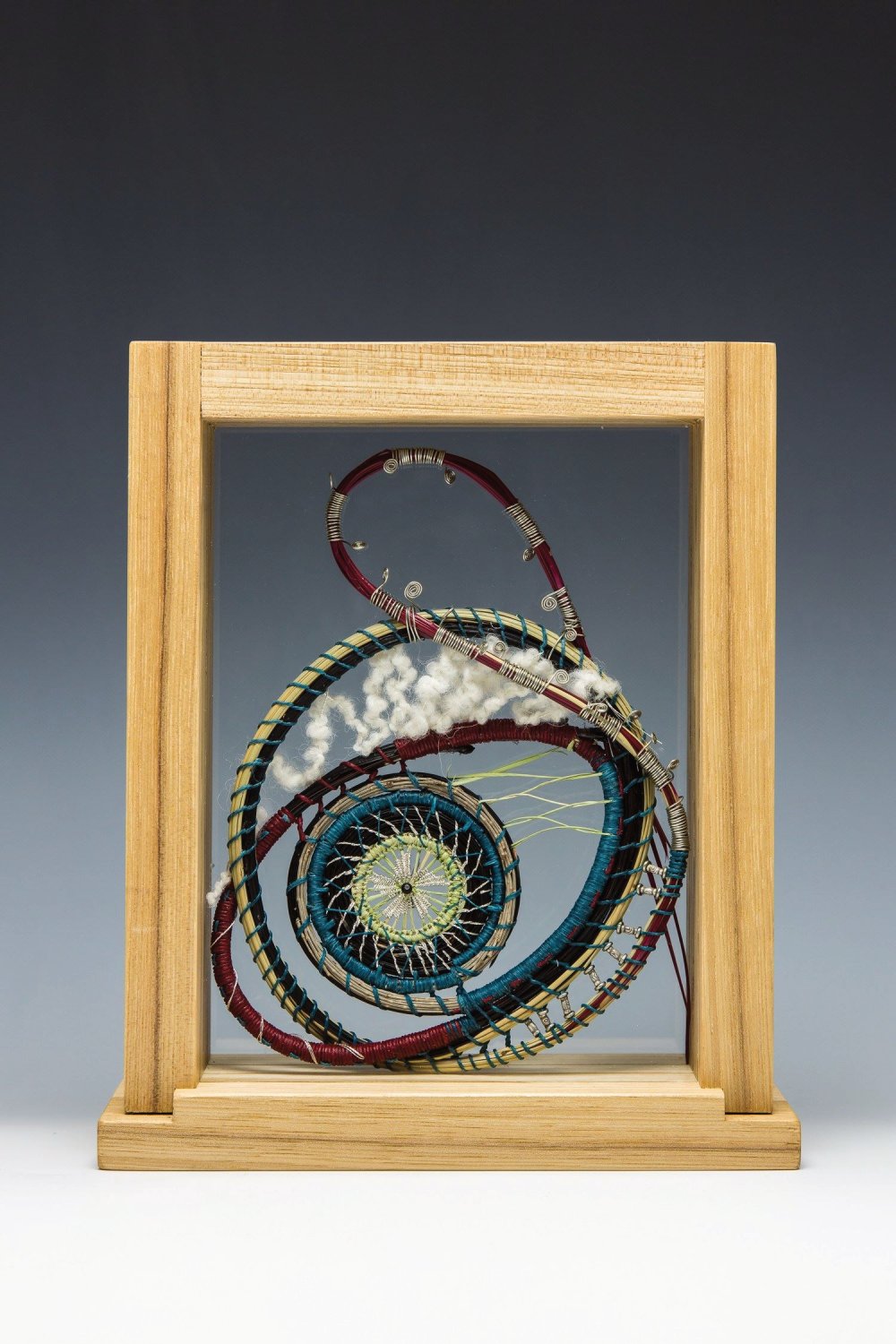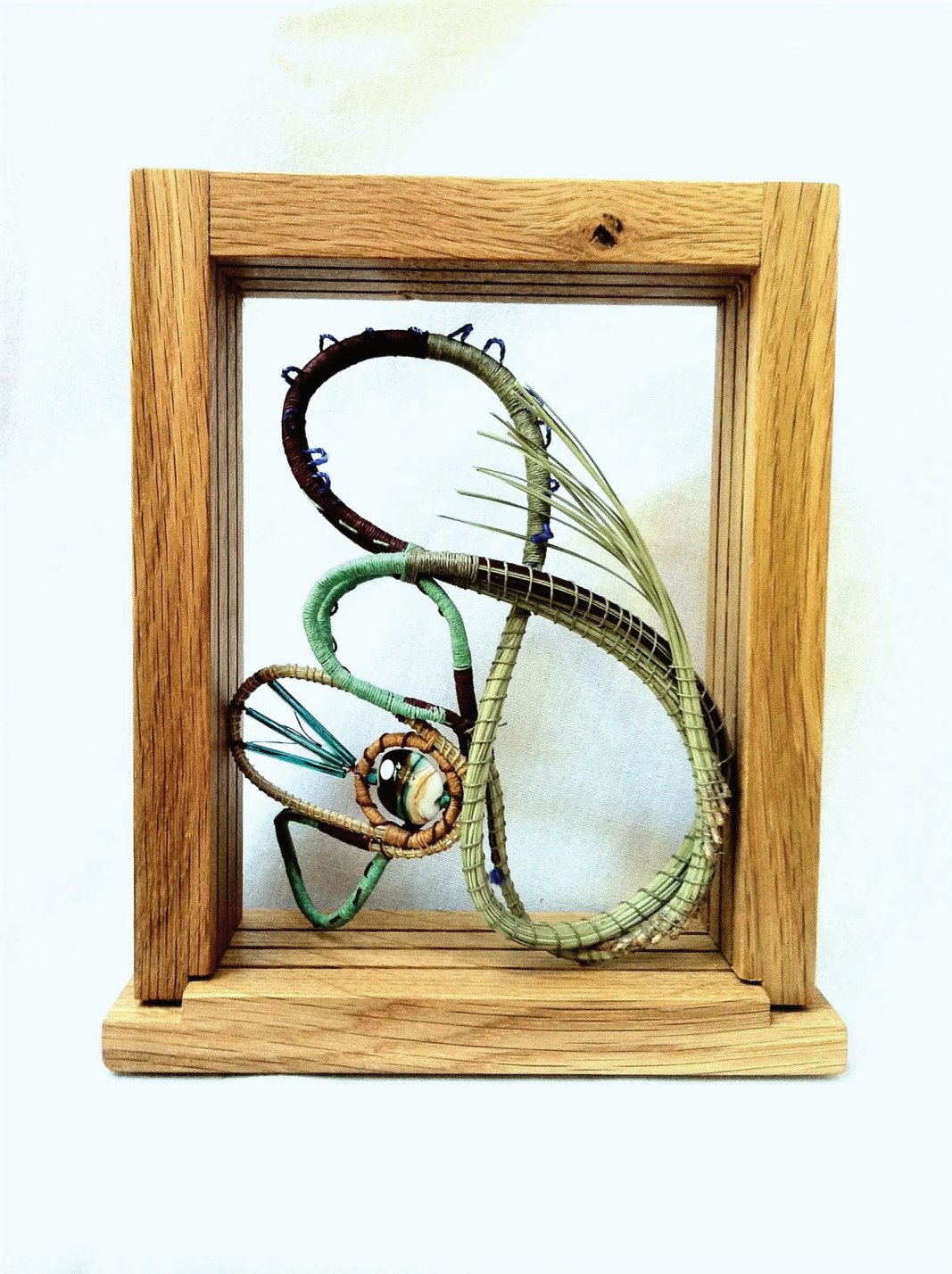 I have just completed 2 new Luminous boxes this past week.
This one on the left is called "Luminous Swirl". I started it about 2 months ago and thought it would be a basket and kept getting stuck with it's progress. I  finally put it in the custom white oak frame and decided to finish it as a sculpture. 
The one below is called "Luminous Swirl" and it is framed in an espresso stained box that can
be either hung on the wall or stand free form. The hand blown glass stone was my inspiration for this piece. The pine needles and fibers compliment the stone. Along with the waxed linen, I used wire to wrap as well.
After much consideration of creating shadow boxes since 2005, I have
decided to name them "Luminous Boxes".
I had created and sold about 70 of these when the place I purchased the triple glass shadow boxes discontinued making them.
Since that time I found a local woodworker, Jeff Bandow of Eugene to custom build me these new wood/glass frames. The frames are from various hardwoods and are fabulous for my pine needle sculptures.
What do you think of the name "Luminous Boxes"?
   "Luminous Fall"                     and      "Luminous Light"
/