Pine Needle Creations by Sheri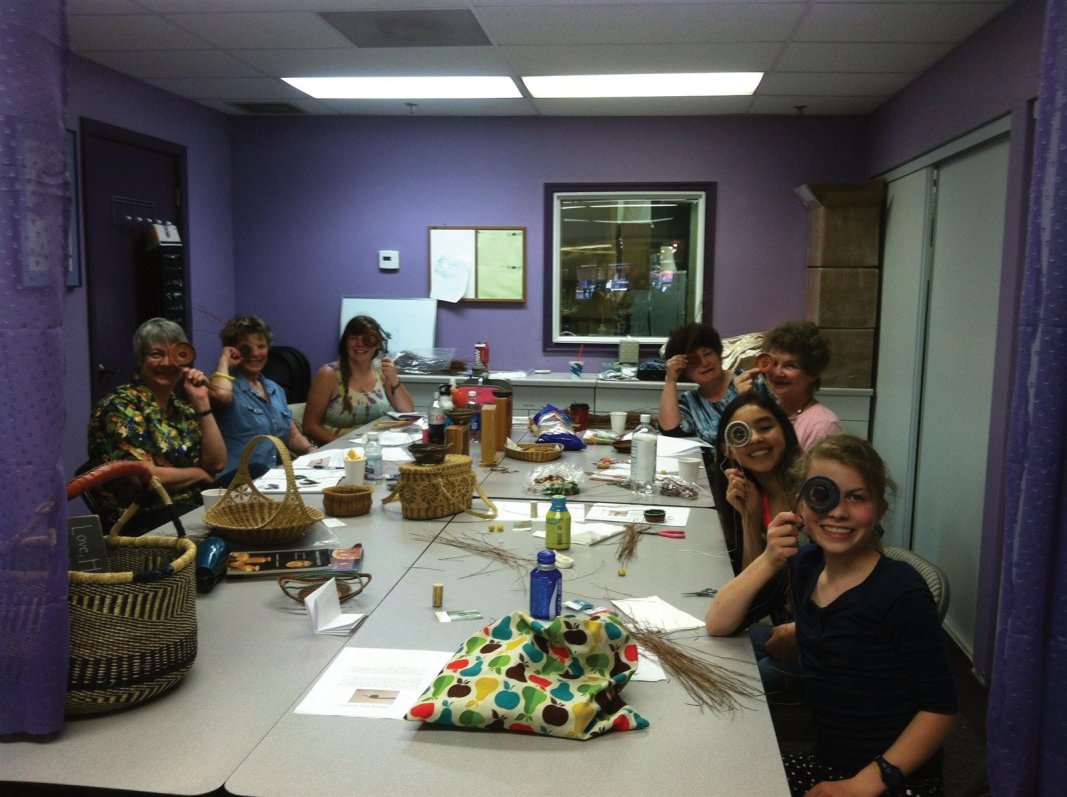 I gave a basket class on Saturday at Harlequin Beads in Eugene with 7 eager students. The time flew by  even though it is an 8 hour workshop. We laughed and had a great time.
Teaching basketry is a great way to bond with people. It is always a relaxed group of, usually women, connecting on a new level.
In this workshop I had two young girls, probably in their early teens, who fit right in and caught on quickly.
Two of the students, Molly and Patricia took my workshop in Ashland and are grandmother and granddaughter. Molly was so helpful with her grandmother in Ashland that I have asked her if she would like to assist me in workshops that are  too large.
Everyone finished their baskets and am hoping there are now seven more basket makers helping me carry on the craft to the next generation.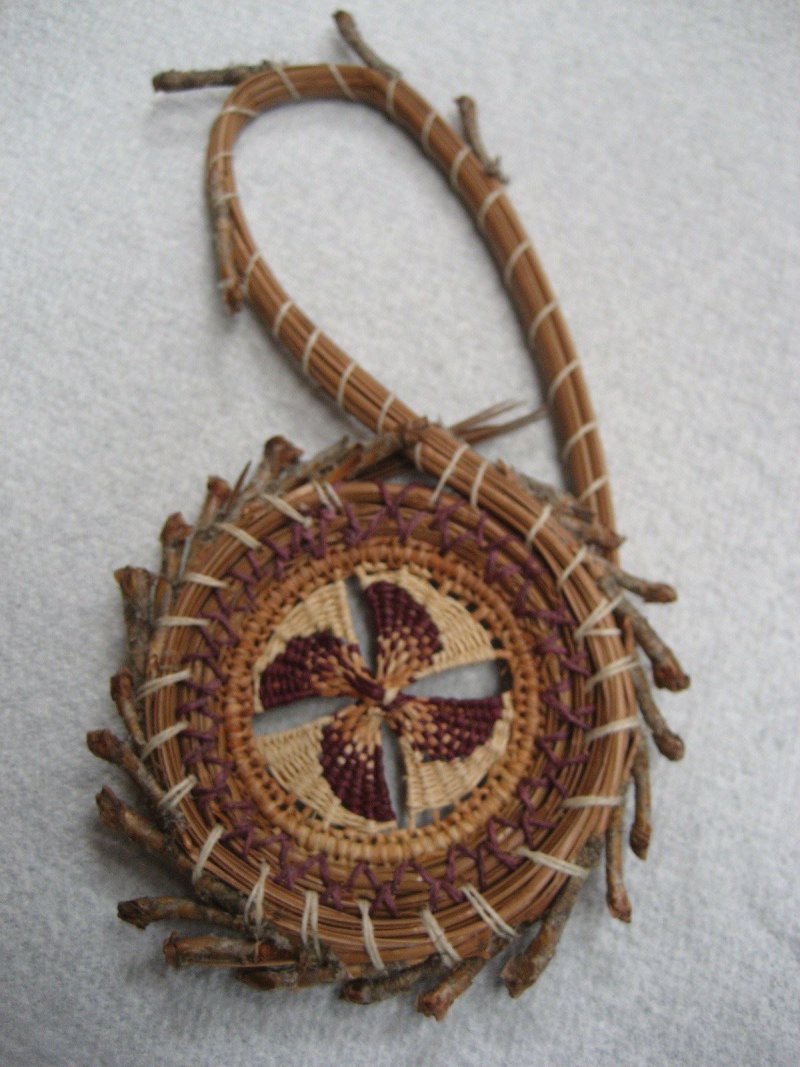 I just noticed that I did not post the dates for the upcoming pine needle basket workshops I am teaching  in Eugene.
On Saturday June 15th, 10-6 at Harlequin Beads & Jewelry in Eugene.
This is a beginners class, cost is $65.
On Saturday June 29th also at Harlequin Beads & Jewelry, I will be teaching an intermediate pine needle basket class from 12-5, cost $40.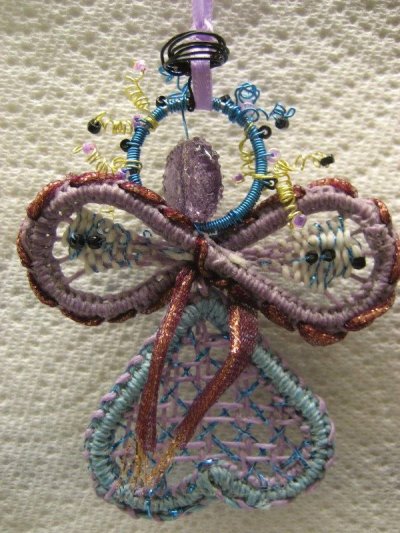 In November I will be teaching classes on how to make these  Christmas ornaments. The dates, locations and details will be coming soon! 
To Register for the Harlequin Beads and Jewelry pine needle basket classes go to
Pine Needle Basketry
With Sheri Smith of Pine Needle Creations
Cost: $65.00
In this introductory class, students will learn how to create colorful coiled baskets, using pine needles, waxed linen, seed beads and a donut stone.

Students will learn to coil and shape the pine needles with a variety of stitches: swirl, mariposa and wrapped stitch. You will complete your unique basket by the end of the class.

The skills you learn in this workshop can later be used to create necklaces, Christmas ornaments and sculptural pieces.

Class instruction is individualized, so the class size will be limited to 6 students.

Pine needles, wire ring, crewel sewing needle, bees wax and written instructions are included in the class. You will need to bring the following supplies, which can be purchased at Harlequin:


One 25mm donut stone
One color of seed bead
24 yards of 4 ply waxed linen (2 - 3 colors) 8 - 12 yards each

Please have your supplies purchased before the day of class, and bring a snack or sack lunch to this all-day class.



0

/