PINE NEEDLE CREATIONS​ ​​
Pine Needle Creations by Sheri
| | |
| --- | --- |
| Posted on March 10, 2013 at 8:16 PM | |
  "Eye Like It"
That is the name I am calling the Ashland workshop. The women were all so great and full of creative energy.
As I always do, I tell my students that the class is not about having a "perfect" basket.
 Right before I took this picture I was showing a student that if you hold your basket away from you and not look too closely at it, you see all the beauty in it and not the imperfections. So as I was about to take the photo she  said lets hold the baskets up to our eyes and say "don't look too close". The setting of this workshop overlooks Ashland in a bright and cheery
studio. We had a great time and I can't wait to do it again!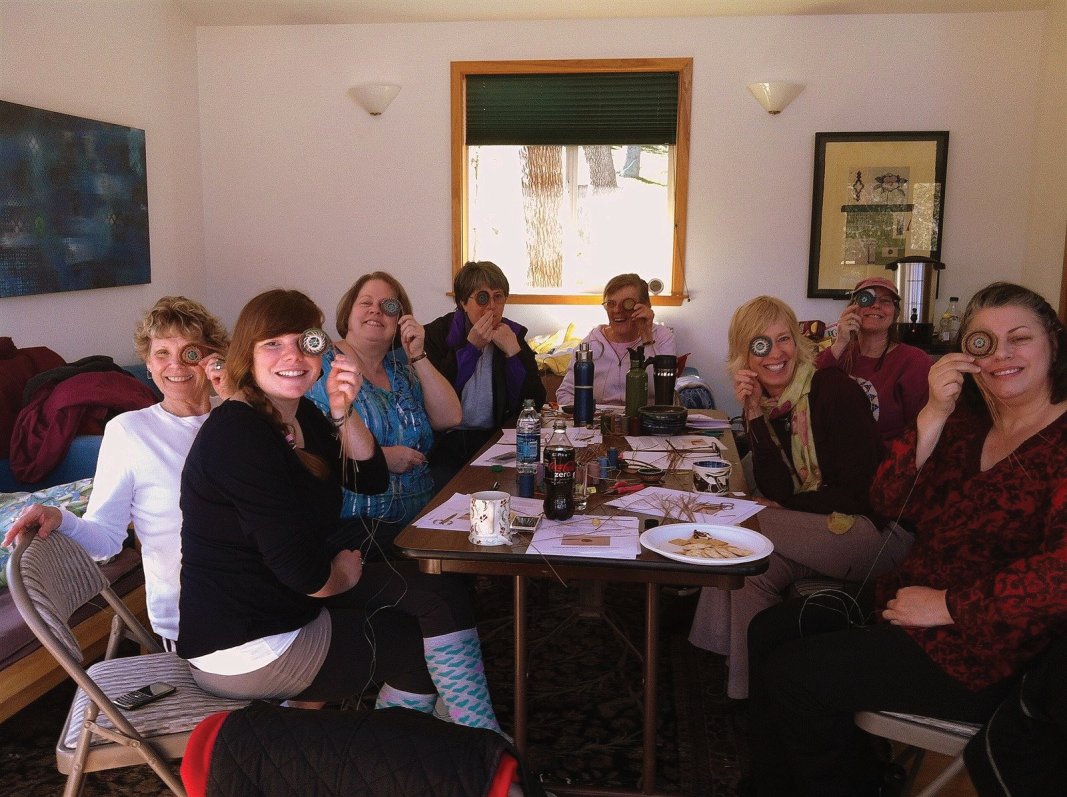 Categories: Basket Workshop
/